Hi, you might have checked my old blog post "Birth of Codechef Ranking" till. If not I think it would be fun reading it.
---
Well, now you know how that idea came.
But it was just for JIIT (Jaypee Institute of Information Technology) only, wasn't it ?
How it became for all colleges ?
I still remember, that day about 20 Sept. 2013, I just logged into Cpanel of the http://www.okrdx.com/ after almost one month. Luckily, I just thought lets check how many people came till now.
What happened ?
I haven't expected many to be interested in knowing their college rank or to see how many questions other people have submitted. But what I saw was completely different, there were 1000s of hits (when only one college was added) during contest. Yes that was the moment when I thought to expand it a little further than what it was.
Hacking started again, and this time the site which you might have been seeing since last 1 year came into existence, with ability to have as many colleges users wish to add.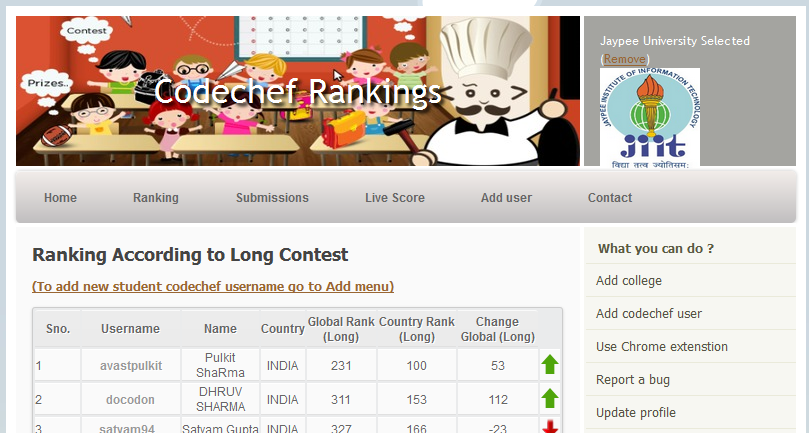 And rest everyone know, within few hours everything unexpected things happened. Thousands of hits came in, more than 100requests of college addition, and it all didn't took any time.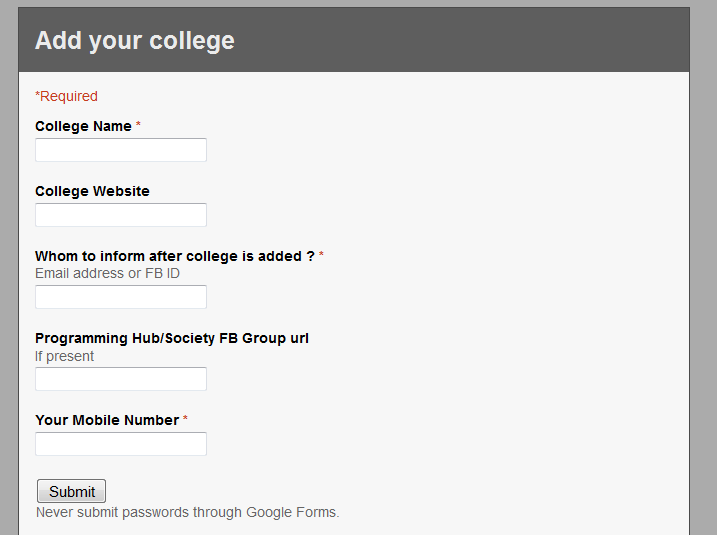 YES, 190 college additions request came on the first day only..!!
Soon one of my college mate told it got shared by CODECHEF facebook page. wow..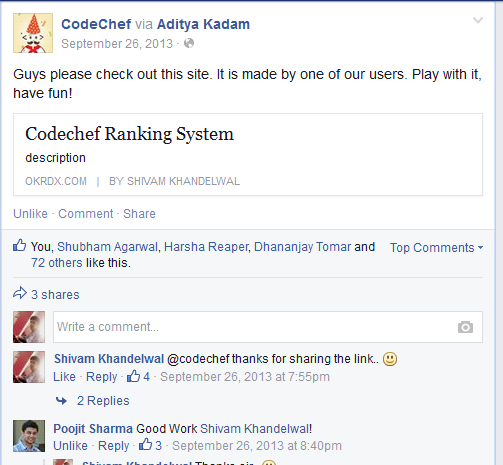 RECENT UPDATES